It's been a real treat to collaborate with Bartosch McCarthy on one of the first Tremorland albums, REFLECTIONS. Bartosch really brought an introspective quality to the album pitch. Very thoughtful use of instrumentation and a long-distance collaboration with Hawaii-based cellist, Chris Chorney, has made his contributions of three wonderful compositions very valuable for this Tremorland album.
While working on recording Chris' cello work for our co-written compositions, Bartosch hit me up about possibly recording a lead cello part for the last track, LALE, that he was writing for REFLECTIONS. So, while setting up for a cello session, I printed Bartosch's LALE cello part and had Chris read it off the page - two-take wonder. It came out beautifully, just a spectacular piece.
But the other two pieces are just as strong and unique. The instrumentation on ALEMON - with charango, piano, acoustic guitar, violin, cello, chamber strings, bandoneon, percussion - speaks for itself. But don't expect a typical, world-music palette. And PORTO might just bring to mind scenes like the following:"...driving there through the city streets of Madrid on a rainy day and you find yourself wondering why life can be so complicated but be so rewarding. You reflect about the struggles and joys that have brought meaning to your life and wonder what the rest of your life's journey will be...".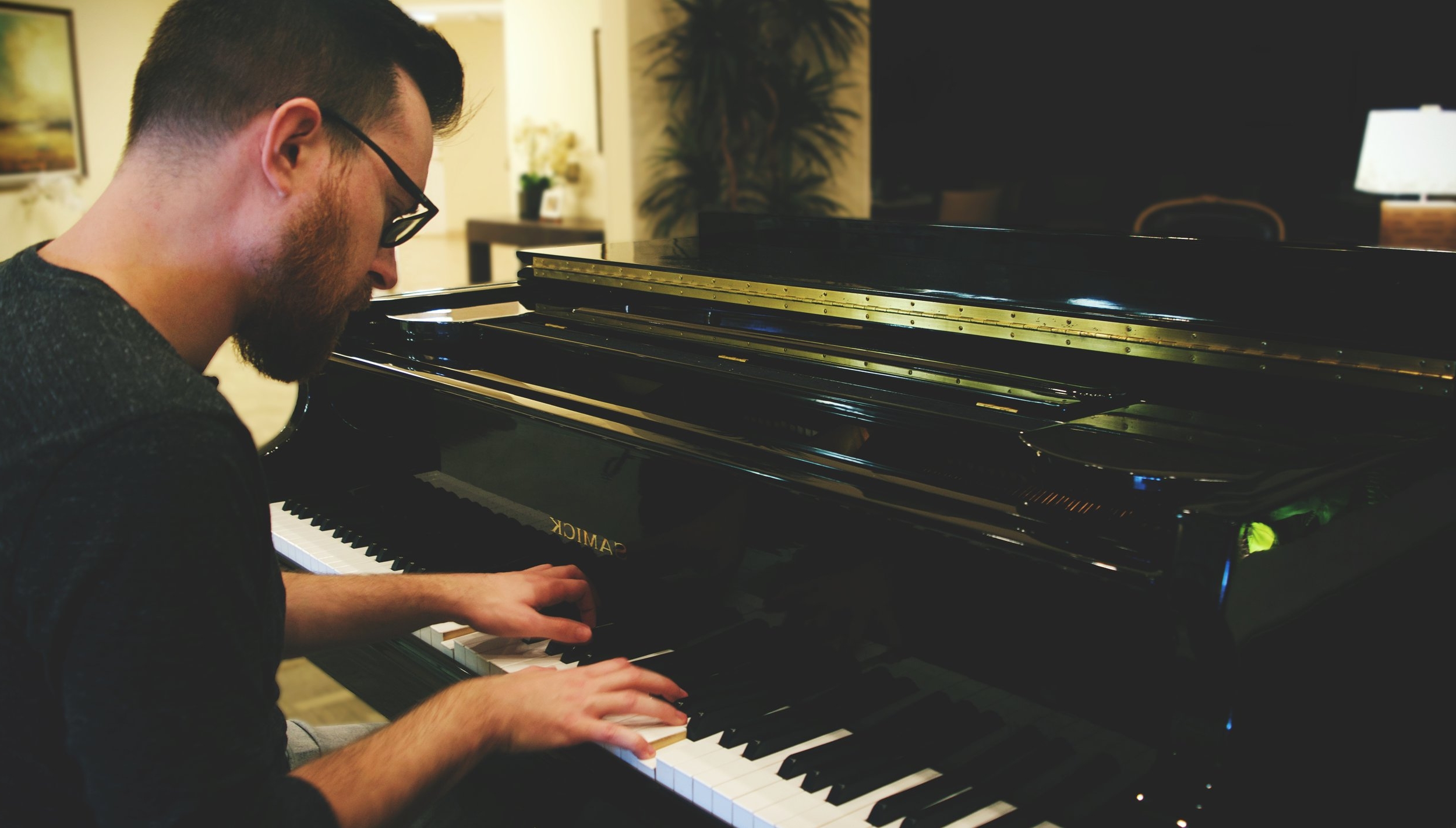 Bartosch McCarthy is based in the Los Angeles metropolitan area. His work contains scores for different media (short film, video game, trailer, etc.) and has been performed and recorded in various facilities, including Abbey Road, Alvernia Studios, The Bridge Recording, and the Krzysztof Penderecki European Centre for Music, as well as at the Clio Entertainment Awards show in Los Angeles.
Bartosch's music began receiving international recognition in 2015/16, when he received the West One Music Group "Young Composer Award" 2016, and was the runner-up in several international composition competitions. He was also selected to be one of five participants in the film music orchestration masterclass "Das Orchester" at the "Filmmusiktage Sachsen-Anhalt" in Germany, where he recorded his work with the Philharmonic State Orchestra Halle.
- HF